Andrew Starn
Executive Vice President, Retail Development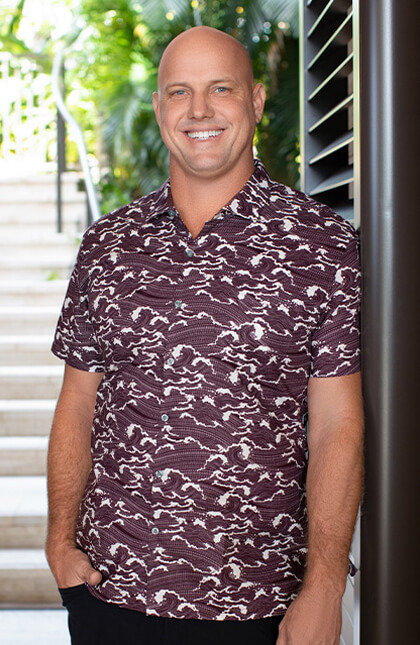 Andrew Starn, Vice President and Retail Market Expert with Kobayashi Group, specializes in Waikiki and resort markets throughout the state of Hawai'i. Mr. Starn is involved in many aspects of Kobayashi Group's development process including the development of long-range plans, acquisition and analysis, development plans, leasing and disposition, with a heavy emphasis on the retail portion of these projects.
Joining KG in 2018, Mr. Starn has for the past 17 years brought unsurpassed knowledge of Waikiki and Hawai'i's resort retail environment to support his clients' goals. His wealth of market knowledge has allowed clients to complete transactions in the hard-to-penetrate Urban Honolulu and Waikiki markets. His services have included new site acquisitions and full market tenant roll-outs for clients ranging from Prada, Gucci, Saint Laurent to Spectrum and Volcom, as well as Landlord representation including Blackstone, Hilton Worldwide, Kamehameha Schools and Queen Emma.
Through his brokerage experience, Mr. Starn has completed over 255 resort sale and lease transactions, with a total deal consideration of $360 million, and is able to provide unparalleled insight into Hawai'i's retail and resort markets.
Mr. Starn was born and raised in Hawai'i, attended Punahou School, and received a Bachelor's degree in Finance from the University of Colorado, Boulder. He is affiliated with the International Council of Shopping Centers (ICSC), Rotary Club of Honolulu, and is a licensed real estate broker of the State of Hawai'i. Mr. Starn also dedicates his time as the President of the Hawai'i Water Polo, a non-profit organization.