Patrick K. Kobayashi
President / CEO & Co-Founder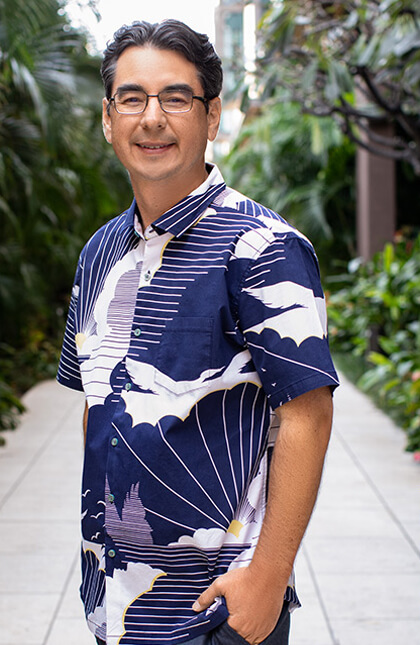 With more than 20 years' experience in the real estate industry, Patrick K. Kobayashi provides fiscal management and marketing and sales direction for the company's many projects. Mr. Kobayashi also manages the sales and retail leasing for KG developments, such as the recently-completed Park Lane Ala Moana, Kapolei and Kona Commons and Hokua office and retail.
Under Patrick's leadership, KG has also developed affordable housing projects that include Napili Villas on Maui and Kapolei Kai on Oahu. Other public projects include Kapolei Middle School, Kapolei High School, Kapolei Civic Center, Bernice Pauahi Bishop Museum Science Adventure Center, The Queen's Medical Center's parking structure, University of Hawai`i Cancer Center, the Kapiolani Medical Center for Women and Children's parking structure and the Neonatal and Pediatric Intensive Care Unit building.
Prior to joining Kobayashi Group, Mr. Kobayashi worked for the National Association of Home Builders in Washington, D.C.
Mr. Kobayashi was born and raised in Hawai`i, attended Hanahau`oli School and Mid-Pacific Institute (MPI), and graduated from Georgetown University with a degree in Business Administration. He is active in numerous community organizations and currently serves on the Hawai`i Red Cross Board of Directors, the Hawai`i Fresh Water Council, and the Board of Trustees of MPI (as Chair of its Development Committee). Previously he has served as the Board of Director's Chair of the Hawai'i Red Cross, Vice Chair of the Honolulu Liquor Commission, member of the Board of Directors of PBS Hawai`i, member of the Fresh Water Council, President of the MPI Alumni Association and member of its Board of Counselors, and member-at-large for the Hawai`i Agribusiness Development Corporation.