Sandra Harano
Chief Financial Officer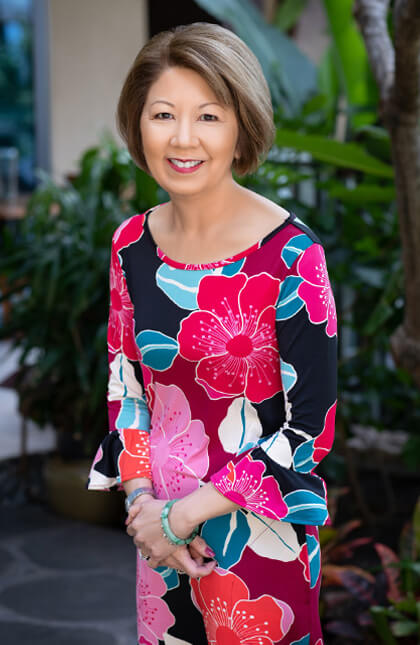 As CFO, Sandra oversees the financial activities of Kobayashi Group and its related entities, including accounting, financial planning, cash management, financing, and tax compliance.
Ms. Harano is a Certified Public Accountant with more than 35 years' experience in finance and management. She is responsible for the financial recordkeeping and reporting, budgeting, cost control, cash management and financing activities for the development projects, real estate assets, operating companies, and investments managed by KG. She ensures that all Federal and State tax filing requirements are met. Working with company principals, legal counsel, lenders, brokers, and escrow companies, Ms. Harano manages the closing and recordation process for real estate purchases and sales.
One of her priorities is to ensure that detailed project costs are accurately presented and reported in a timely manner. Actual costs are compared with budgets to alert project managers of potential cost overruns and to assist in keeping costs controlled and within budget.
Prior to joining Kobayashi Group, Ms. Harano held various accounting and management positions at Kuakini Medical Center in Honolulu. One of her responsibilities included accounting for the hospital's numerous construction and renovation projects.
Sandra was born in Chicago, Illinois, raised in Hawai'i and attended Roosevelt High School. She received a Bachelor of Business Administration with a major in Accounting from the University of Hawaii at Manoa. She is a member of the Hawaii Society of Business Professionals.