News
Kapolei Commons: Kapolei's Premier Gathering Place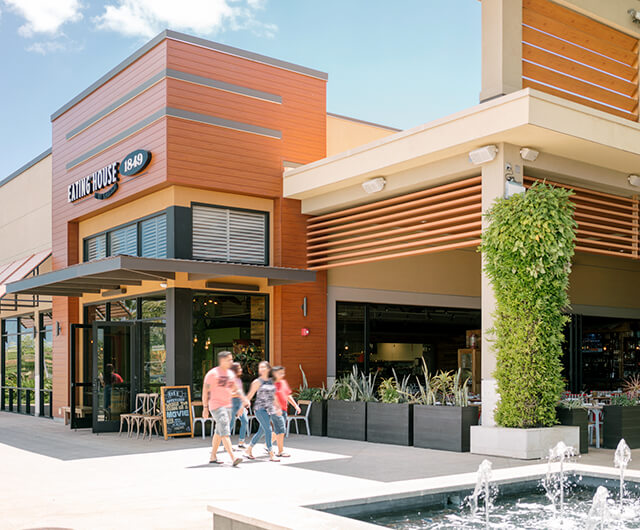 11/01/2018
Statistics are painting a bright picture for Kapolei. More people are living west of Aloha Stadium than ever before, and Kapolei is the fastest growing region on Oahu. That trend is expected to increase 64 percent over the next 20 years.
"As local companies committed to Hawaii, we recognized Kapolei's growth potential many years ago," said Jeff Dinsmore, executive vice president of development and asset management for The MacNaughton Group. "We opened Kapolei Commons with our partners, the Kobayashi Group and Craig Realty, in 2009 with the goal of offering a premier gathering place with a diverse mix of services and shopping, dining and entertainment options for both local residents and visitors staying at Ko Olina Resort. We think we're accomplishing that."
Read the full article.
By Hawaii Business Staff, January 10, 2018, West Oahu Magazine 2018